As 2020 embarks and we take a step in a new decade, politicians have tightened up their seat belts for the presidential election 2020 that's going to take place on 3rd November. Well, you might think it's still a long way for November to come, but to be honest, it's less than a year. And everyone in politics is anxious to start early. Well, but what do our leaders think about the food industry, and how are they going to fix the issues that we are currently facing? And the most important part, are the promises hold some strong base in reality, or is it all in imagination to get votes from our farmers? Let's get in the deep of the matter and try to find out answers to all these questions. Also, before we go any further with this discussion, we would like to make sure that we don't support any party and it's an entirely unbiased article, feel free to drop in your comments and let us know what's your take on this.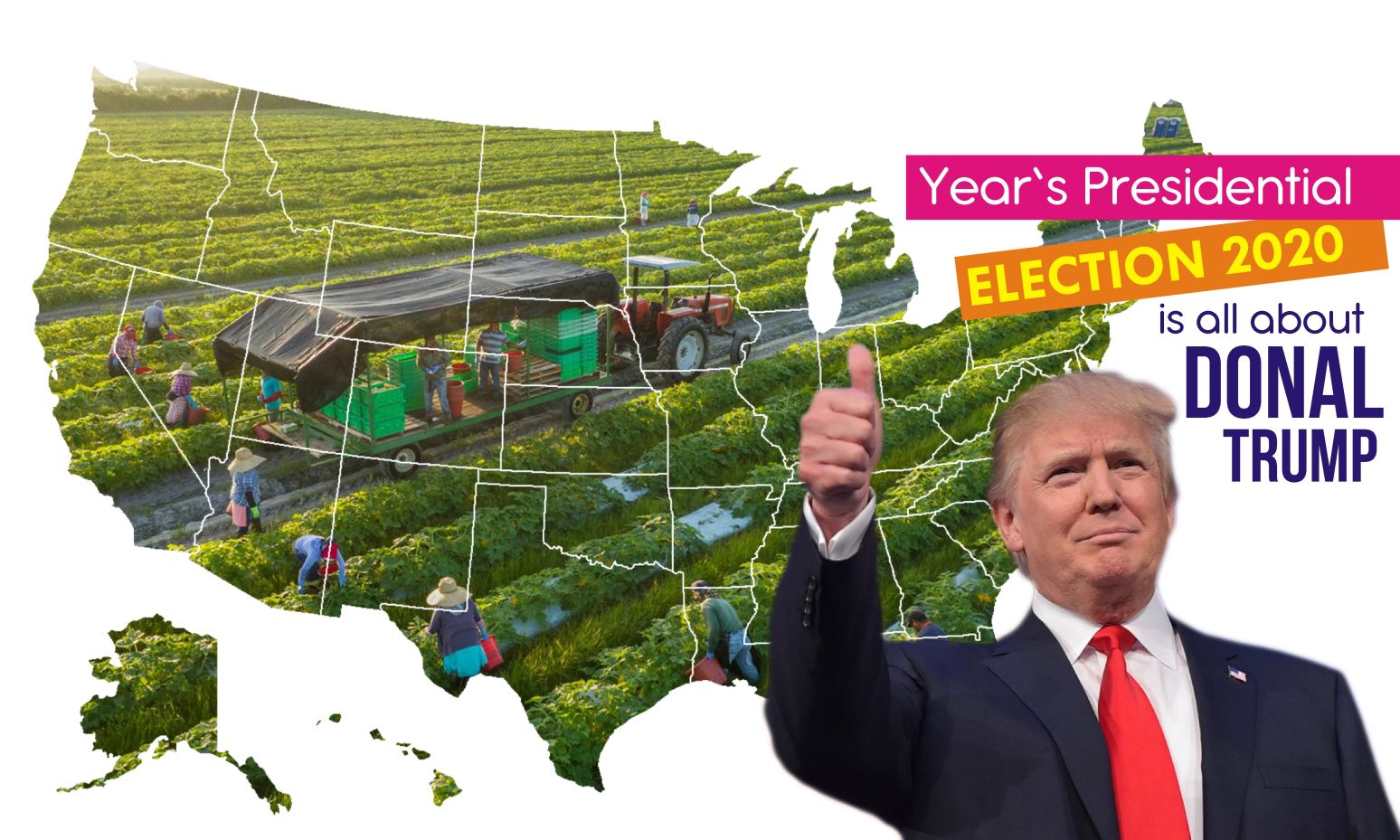 The Importance of Presidential Election 2020
More than anything, this year's presidential election 2020 is all about Donal Trump. Yes, he's the face of America at this moment. And just like everyone else, we are eager to see what's in for him in 2020. If you look at the approval ratings, you will find out that President Trump is the most incumbent from all those who are running for president this year. Also, you won't find any other president in the USA who had such a high number of people rooting to vote against him. Let's face it all the democrats want is to Trump lose the election to even a ham sandwich. But in truth, democrats need to be cautious in terms of choosing their nominee. Because an election is not just a place to find a replacement for the incumbent. It's more of a binary choice between the two candidates. At this moment, if we look at all the campaigns that are running for taking over Trump's seat in the white house, there's no candidate from democrats that looks to score a home run.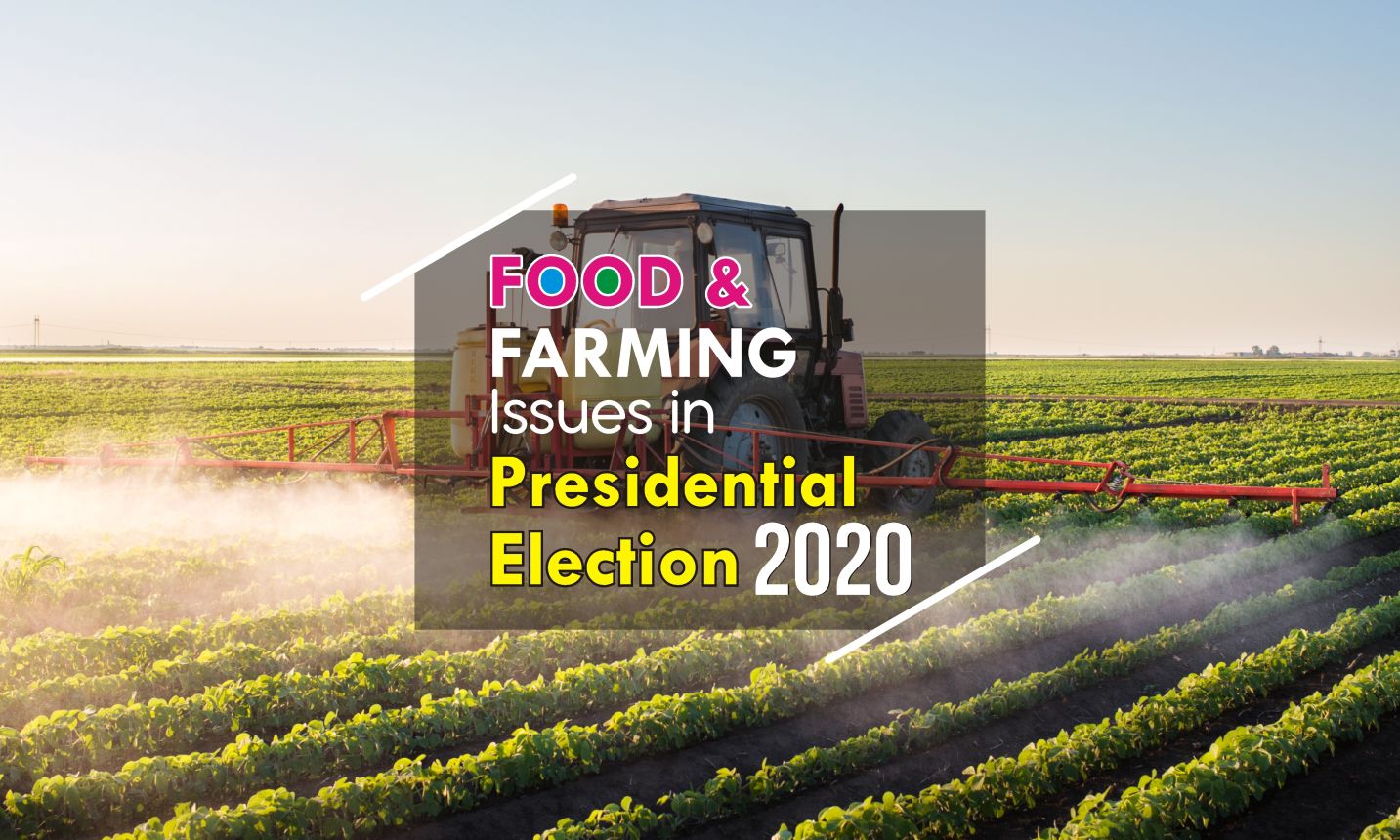 The most crucial question which plays its part at the very center of the election is, are you better off now then you were four years ago? Well, in that case, the answer as it stands right now is certainly yes. Furthermore, unemployment has tipped down over the past years, and those who like to invest in the stock market are getting their share of profits now and then. Likewise, after 2018 the wages of lower-income workers have risen at much more rapid speed than it uses to before 2018.
America's Farm Saftey Fence Is Shattered
In Trump's reign, it's only the 'fat cats' that are getting all the benefits from Trump's bailout to farmers who got hit by his trade war fanatics. According to one of the recent studies, it has been clear that only the top 1% had received 13% of the federal payments, which is more than $177,000 for each individual. On the other hand, the bottom 80% are getting an average of $5,136 each. These numbers clearly show how Trump has done wrong with his promises.
During one of his visits to Wisconsin Agriculture Secretary Sonny Perdue, President Donald Trump's office warned small farmers that they need to go big or go home. He said, and we quote, "In America, the big get bigger, and the small go out," these words were told after she appeared in the world dairy Expo in Madison. The visit came in reality after the Winsconsin dairy farmers were ready to wrestle up with the problems such as declining milk prices, rising suicide rates along with the transition of a small farm into a big one with the addition of thousands of animals. And the fuel in the fire was set by Mr. Trump's international trade wars.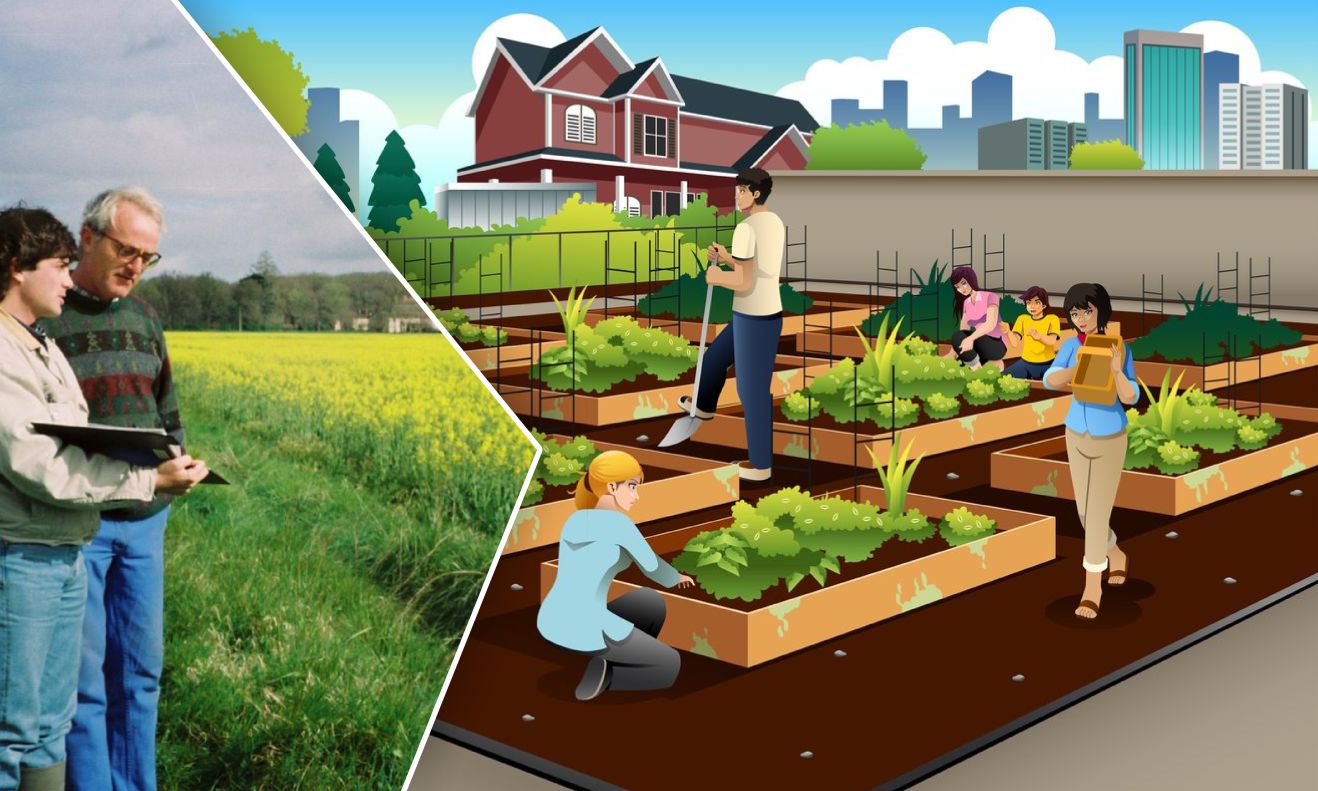 The Big Question
With nearly more than 50% of the total land considered to be farmland for fruits and vegetables. Farms in states occupy more than 14 million acres of ground. We are talking about everyone from growers to consumers to retailers who are in the business and are making money in one by taking farming as their daily jobs.
At the beginning of the new decade, congress needs to be imperative for reauthorizing nutrition and agriculture programs that support our farmers. The 2018 farm bill was signed by Donal Trump to make the implementation of the bill smooth for every farmer. Every five years, the US congress revises comprehensive farm legislation.
A bill set for a five-year budget for all the programs related to farming. The issue with the farm bill of 2018 was people in power who sit in the senate don't believe in climate change deniers. One of the main focuses on the bill was for farmers to produce more than the US can use and then export it to other countries. But on the other hand, the local marketers often find themselves in trouble for getting access to farmland. The infrastructure to full-fill the demand for even the US is not there. And thus, the farm bill, in a way, is working against its own. Now, as we are in the middle of the farm bill tenure, let's see what the new president of America will bring to the table and help farmers to work properly and provide them all the benefits that were written down in the bill. And if possible, make a more realistic bill for the coming 2022.
Food Farming To Make An Impact On Presidential Election 2020
Food and farming were not on the list of priorities when it comes to the campaign. But the whole thing changes when it comes to Lowa. In addition to this, we have seen a sudden shift of campaigners regarding concerns over the food and farming industry due to its pivotal role in rural areas of the 2016 election. Now more candidates are putting in their thoughts about farming in campaign speech along with other significant issues like climate change, food insecurity. All the candidates, if you ask them what their thoughts on the farm industry there are, a response will only be one answer. That they will add more fundings to the existing programs by the government to pay farmers. So they can manage their wetlands and conserve their farming system.
Also, the amount of money they will tell you differs from candidate to candidate. Only the Warren gave us the numbers. In her campaigns, she highlighted the Conservation Stewardship Program, which pays farmers to use sustainable farming practices by fifteenfold. Likewise, Warren, Klobuchar, and Biden all three have proposed strengthening antitrust enforcement to break up the agricultural businesses. Which is one of the most harmful farming practices when it comes to environmental safety polluting both air and water. Booker's climate Stewardship Act does not mention Antitrust anywhere in the documents.
Besides, Warren particularly fleshed out the plan for a new farm economy. Not only this, she committed federal institutions to buy local food, thus, helping regional farmers by sending in billions of dollars on their way.
The Verdict
Well, it may seem like agricultural policies no need to have a more significant impact on elections. But all the latest IPCC reports undoubtedly tell a different story. As a result, we can confirm that reforming agriculture and land use policy is essential for the next president to take a stand for the fight against climate change.
Note:- Are You a Food Lover And Living In Brooklyn Order Your Food And Get Delicious Food With Huge Discount On Every Order.
1,548 total views, 3 views today