Chicken Spot Menu
Our Promise
Are you searching for 'Restaurant Near me' or a 'takeaway near me' or a lunch spot that is healthy? FoodOnDeal specializes in serving mouth-watering meals and provides superb customer service. Situated at the crown fried chicken on Sutter ave 11208 our aim is to give food lover an authentic dining experience without scarifying their appetite.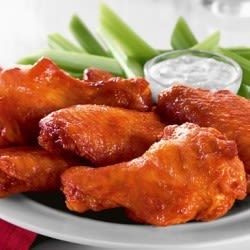 Chicken lovers normally search for 'fried chicken near me'. But did you ever try crown fried chicken? Or did you ever want to treat your friends and family at the best 'takeaway near me'? Well look no further, FoodOnDeal has a splendid list of lip-smacking and delicious dishes that can fulfill your hungry stomach.
What's on Our Menu
The menu at Food on Deal has a very authentic crown chicken taste, and not only that we have filled our menu list with special offers and discounts. Once a customer tastes our food, they recommend us to others to enjoy the best comfort chicken lunch and dinner. crown fried chicken & pizza Brooklyn NY 11208 is the main attraction at our Restaurant. It is crunchy, classic, and the best dish for the country- style chicken dinner.
You can also grab the opportunity to taste burgers, pizza, hot wings, Fish and shrimp, sandwiches, burgers, beef sausages, hot chicken wings, chicken nuggets, chicken by pieces, beverages, ice creams, desserts, and much more.
Why Choose FoodOnDeal and crown fried chicken on Sutter ave 11208
FoodOnDeal has been in the food industry for years. We serve hundreds of customers' every day and for that, we maintain our food standards. We also have order food online facilities for the easiest ordering experience. The food on the deal app has made your ordering more easy and smooth. First, install the app on your device and to start just click on any menu item and place the order. Our delivery staffs will reach you as soon as possible and you do not have to ruin your appetite. Experience the good, crusty, crispy, crunchy crown fried chicken & pizza Brooklyn NY 11208 Brooklyn with extra cheese at FoodOnDeal. Enjoy!
Reviews for Crown Fried Chicken & Pizza 1181
admin
Order Date: 18 Mar, 4:51 pm, 2018
This is close to fried chicken perfection. Ask Jay-Z he used to be a regular, this is in his old neighborhood. This area is quickly changing but I'm hoping this family business has a permanent home here. Even for a big piece like the center chicken breast, the outer skin is crisp and inside meat is moist. Tried it here twice and both times we finished eating out of the box on our walk home, it's that good! This is how every fried chicken supposed to be made! P.S. The sweet potato pies are delicious!
Map
7188416570
Open : 09:00 - 03:00
Delivery minimum : $10
Deals
Open Now
50%

Do You like our food ?

50%

Do You like our service ?

50%

Did you get discount?
See your cart
Switch Restaurant
You Have Pending Items in Cart With Previous Restaurant. Click OK to Follow Previous Restaurantor OR Cancel to Continue With Current Restaurant.