Five Best Restaurants Near Me Available In Brooklyn
Five Best Restaurants Near Me Available In Brooklyn
I have been living in Brooklyn for the past 20 years, and in these years I have seen this city rise immensely in all aspects. The rise of many best restaurants near me in Brooklyn has been huge in the last decade or so. We all must be knowing that Brooklyn - the Borough of Kings, is known for diverse food options available in the city, which has earned it a status of global food capital. This diversity has not been achieved overnight, the millions of immigrants residing in Brooklyn from every nook and corner of this planet, have contributed significantly in this regard. Today, the restaurants in Brooklyn have everything, from old-school to new-age dishes. You name a dish, and that can be found in the next food corner on the bay. In all these years of my stay in Brooklyn, I have tasted food from almost everywhere in the city. You can call me a foodie and being that I have been to places which you might not have touched yet. So, in lieu to help you find the best restaurants near me in Brooklyn, I have prepared a list of all these food outlets below, putting my all experiences. Mind you, it is just for knowledge and guide and not a promotion of any restaurants listed below. Also, you are free to choose any other best restaurants near me, which has not been mentioned on the below list. Enough of talking, let get going with the list.
1. Aska
Located on 47 S 5th Street, Williamsburg, this place is famous for Nordic cuisine and is run by chef Fredrik Berselius. It is well-known for its indigenous 12-course tasting menu, which tastes not less than the original Northern Europe dish. The elegant atmosphere and delicious food take the eaters to a flavorful ride! It must be noted that this restaurant has only ten tables in the transformed 1860s warehouse-style, so it is advised to either pre-book the table or order online. For the convenience of people, this restaurant also has the home delivery option and its better services in this perspective have earned it a top place on the list of 'Best Restaurants Near Me That Deliver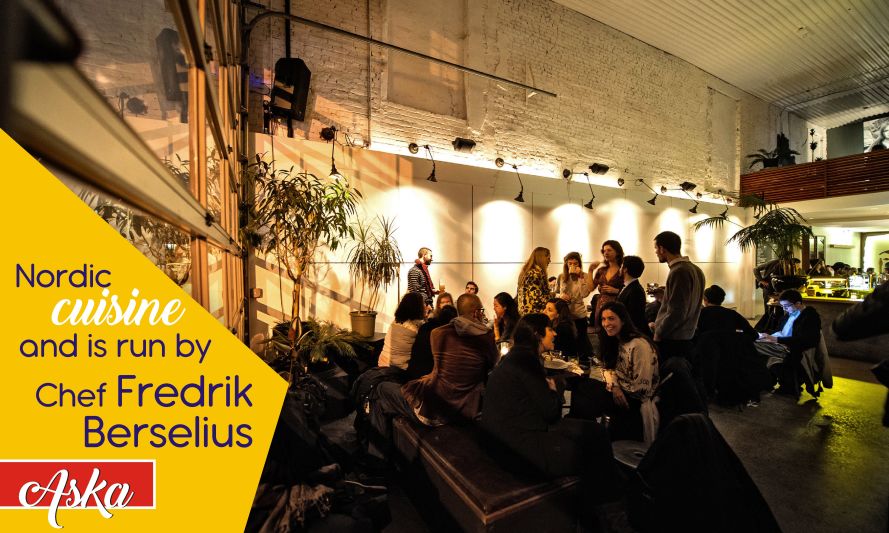 2.Georgian Dream Cafe
This food outlet is located at 8309 3rd Avenue, Bay Ridge, Brooklyn, and is a dedicated place for the food of the Republic of Georgia, which has lately gained a lot of attention and has been able to make a place among regular American palate. Its dishes like Adjaruli khachapuri - the canoe-shaped bread filled with gooey cheese, khinkali - pork dumplings, Shanghai soup dumplings, Shkmeruli - fried chicken in a creamy garlic sauce, and Lobio are very popular among the restaurant visitors. It's worth mentioning that for the Bay Ridge area, this eatery is among the top on Google when searching for 'best restaurant near me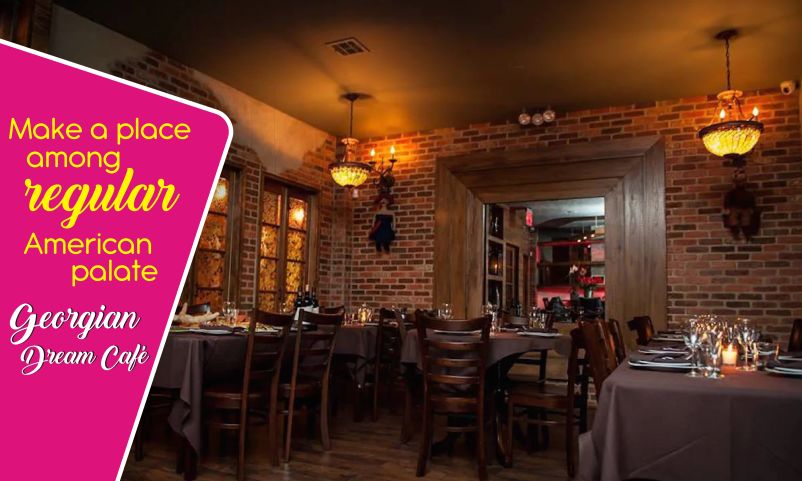 3. Hometown Bar-B-Que
This restaurant is located at 454 Van Brunt Street, Red Hook and is a very common name among the BBQ joint lovers. It is operated by chef Bill Durney, who serves delicious chicken joints, pulled pork, lamb belly, and turkey, which are cooked on smoky oak wood, adding some extra flavor to the dishes. Its other dishes like - Vietnamese hot wings, Brisket Tacos, and Korean sticky ribs are equally popular among the people of Brooklyn. When searched on Google by using a search phrase - the best restaurants near me now, this restaurant always appears on the first page of the search result.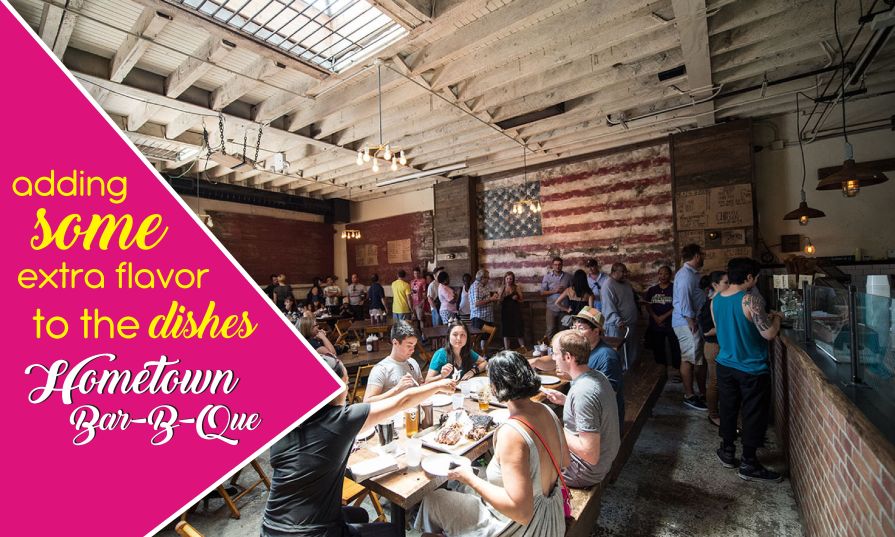 4. Bunker
Located on 99 Scott Avenue, Bushwick, this restaurant offers the best New York's Vietnamese food. Once, the Vietnamese dishes were considered mediocre by the local residents but all thanks to the Bunker, who has not only made Vietnamese food a common platter for people of Brooklyn but also credited for giving rise to such food outlets. Hanoi House, Van Da, Pho Bar Di En Di, and Sai Gon Dep are some such Vietnamese restaurants, which were started following the footpaths of Bunker. Pho and bánh mi sandwiches, bánh xéo - a crispy folded pancake stuffed with bacon, sprouts and prawns are some famous dishes of this food outlet. The top-notch food and services of this restaurant have helped it gain a place among the top when searched for - best restaurants near me on Google.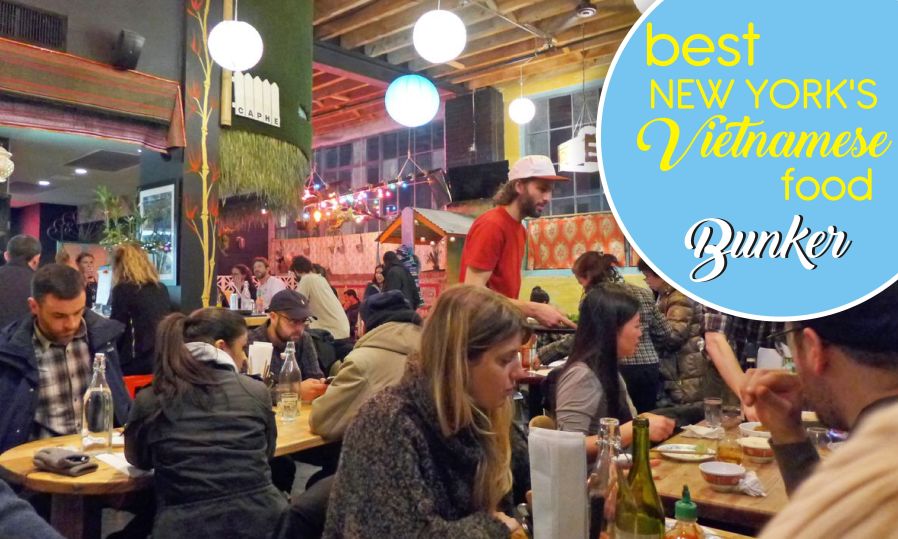 5.Ops
The name of the restaurant is dedicated to the Roman Goddess of the harvest and is located at 346 Himrod Street, Bushwick. This food outlet is famous for Neapolitan-style pizza, which is best not only in Brooklyn but in all five boroughs of New York City. Further, wood-fired pies with a sourdough crust, tasty antipasti, and natural wines are some of the specialties of Ops restaurant.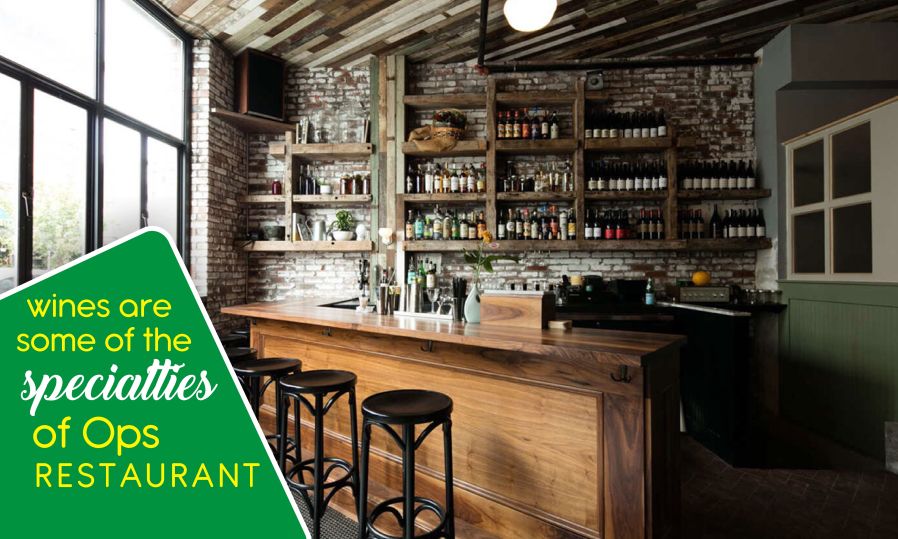 Above are 5 best restaurants near me in Brooklyn and are my personal favorite food destinations, where I often pay a visit. You also can take advantage of my experience by personally visiting and tasting the foods from these outlets to validate my list. Also, if you are living not near to these outlets then there is no need to worry. You can leverage the services of FoodOnDeal or any other food ordering and delivery apps to get food delivered at your home or office. Have a great eating session ahead!!